Okay, I have bought some MINI wheels for our portafold and been told, or rather been searching this forum about it, that they fit the breakdrums on our portafold, but, okay the wheels fit but the MIDDLE is to small by half a centimeter?
What shall I do, machine out the middle or is there an other MINI wheel out there that does fit?
And something else, when I took my standard wheels off, i saw a big groove in the tyre on the inside of the rim on one of the wheels, it has been rubbing on the suspension bar!
So I thought if I change them over the other one will do the same, but no... The rubbed tyre now rubs on the other side, so its not my axle thats bent, the wheels and tires are the exact same and dont know what's causing it, must be something wrong with the rim then?
And my spare wheel doesnt rub either luckely, but has different knobs on the rim to hold a centercap on it?
The Drumbreak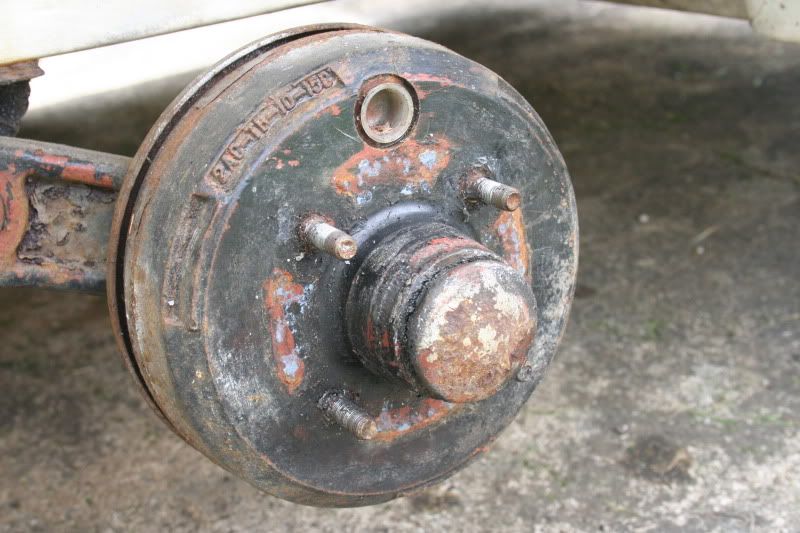 The old Rim with 6.5cm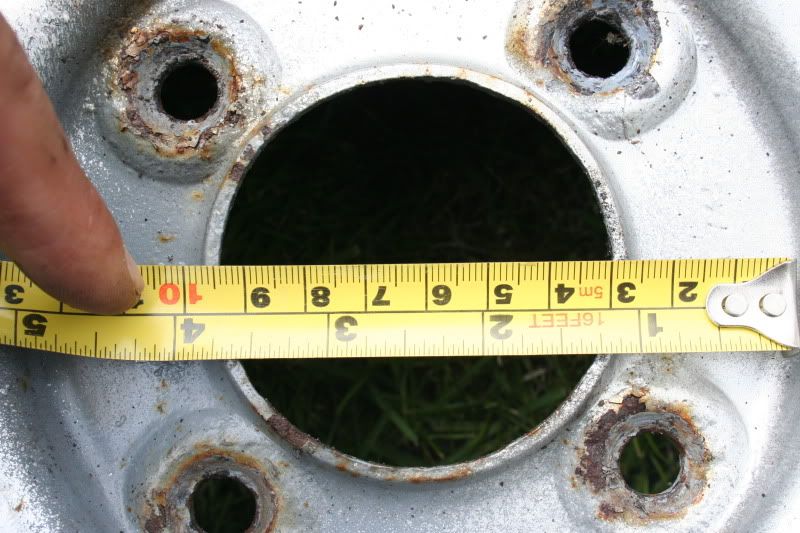 The MINI rim with 6cm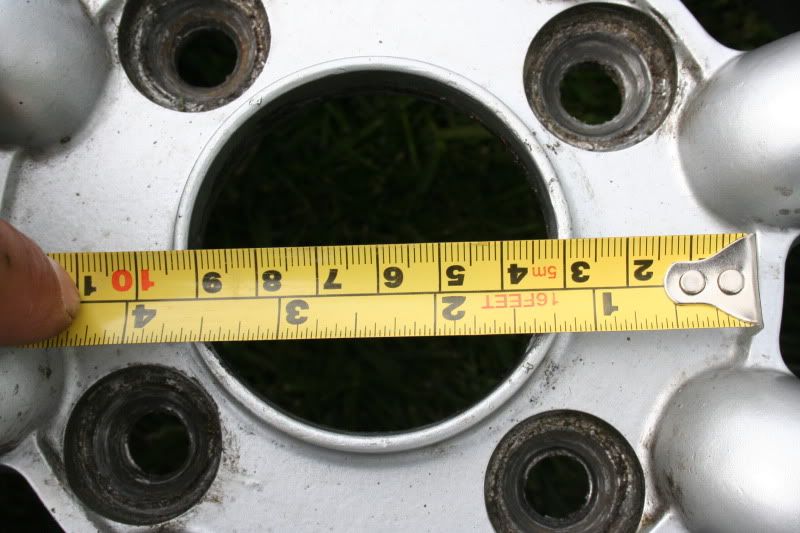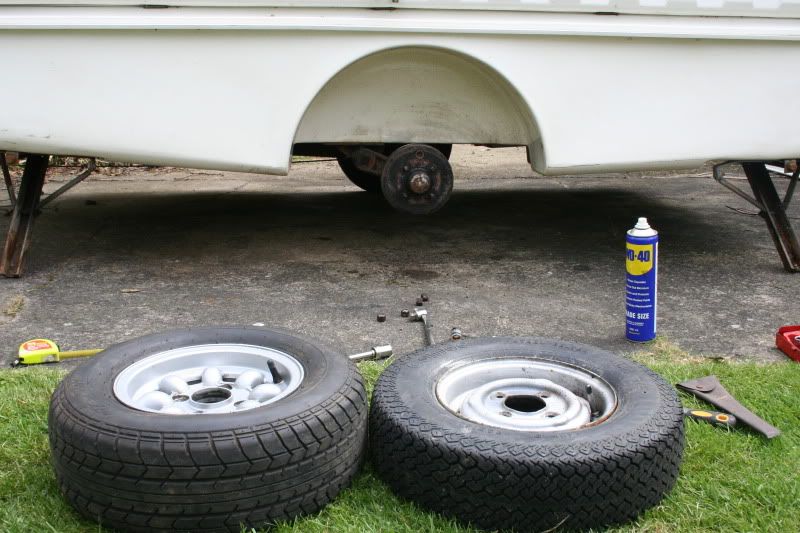 Old Style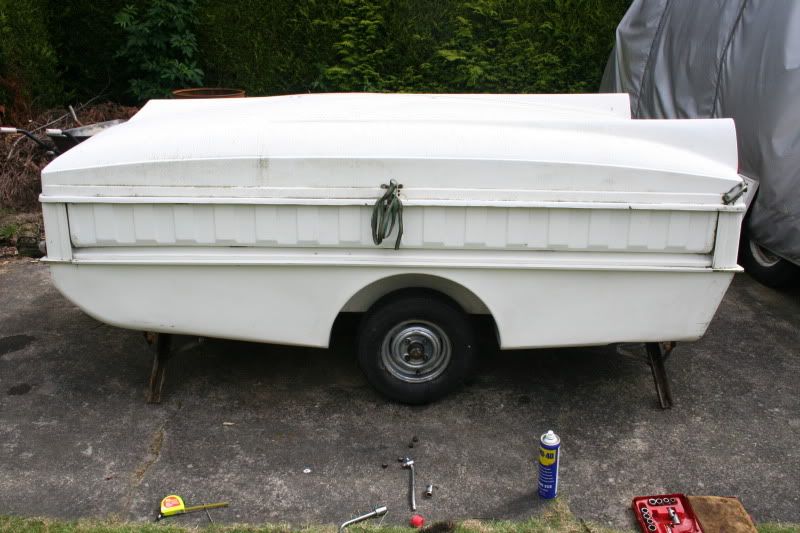 New Style (how I would like it, wheels look the same as the camper then)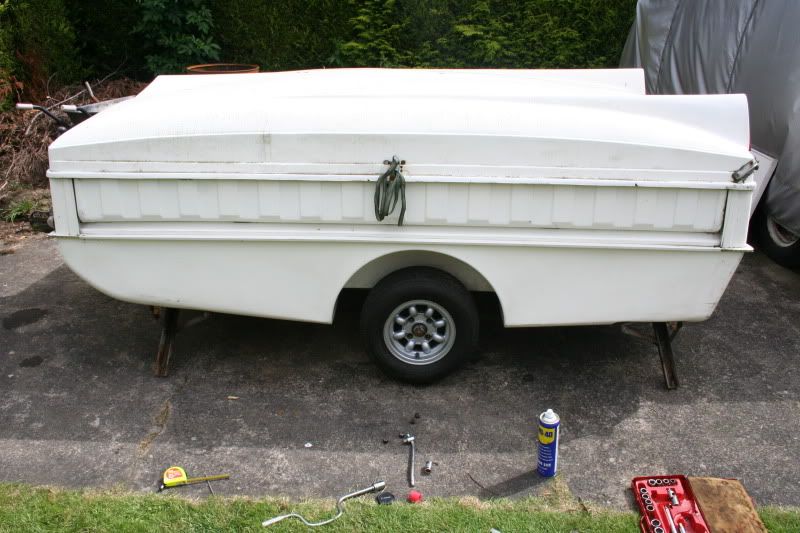 Rubbing against the torsion bar
The big groove in the tire
Groove closeup
My spare rim with different centercap holders?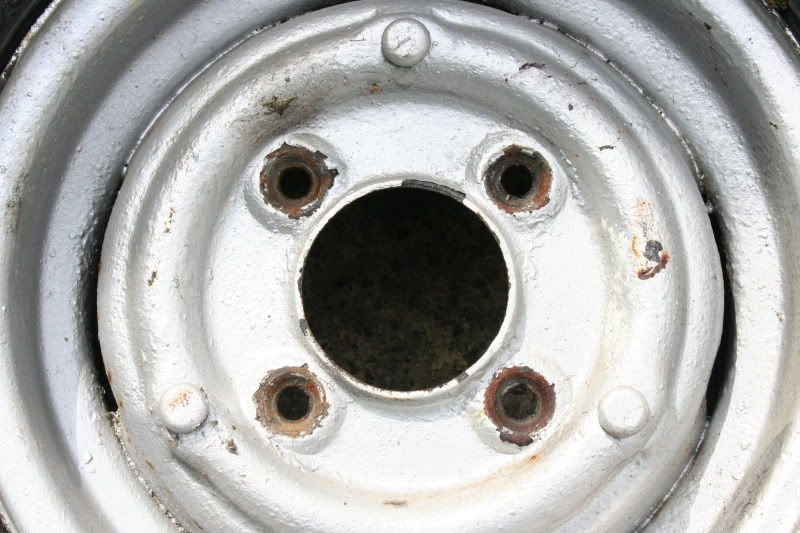 The rubbing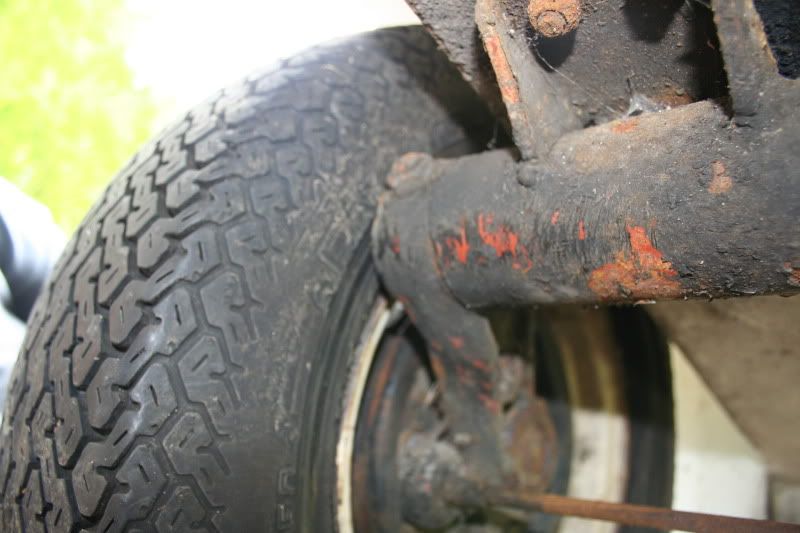 The spare tire not rubbing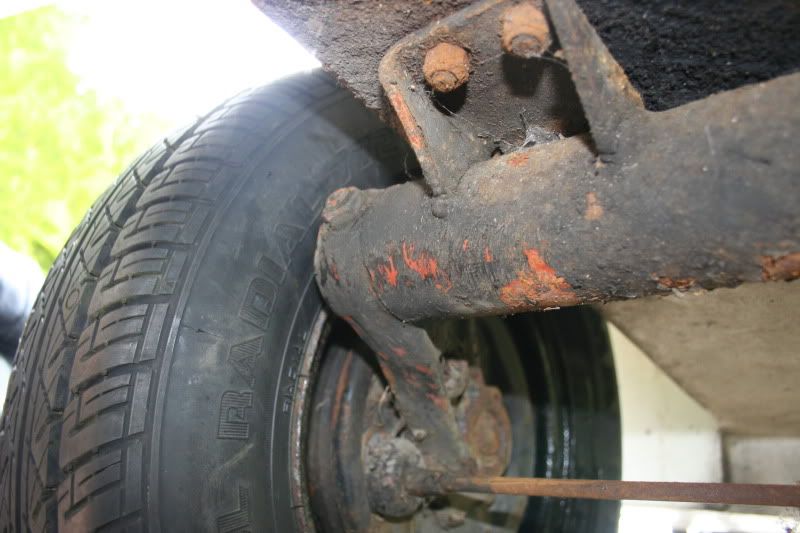 And the left and right wheel are the exact same?