The 11th International Portafold & Ansfold Gathering

(i.e. 2019)

Following the huge success of the 10th International Gathering we'll be at Retrofestival again. It's a massive show now and is popular with everyone.

It's held at the Newbury Showground, Priors Court, Hermitage, Thatcham, West Berkshire, RG18 9QZ; on the weekend of the 9th, 10th & 11th of August 2019.

Don't book with the organisers, just contact me to get your pitch saved.
Search found 16 matches
by Keef

Tue, 10 Apr 2012, 1:04 am
Forum: Events
Replies: 0
Views: 2040
by Keef

Mon, 22 Aug 2011, 9:55 am
Forum: Events
Replies: 0
Views: 2187
http://www.cranleighlions.org/classic-car-show.php
After an over-cast start the weather turned sunny and this bought out the cars!
Great event and a lovely location with ample space.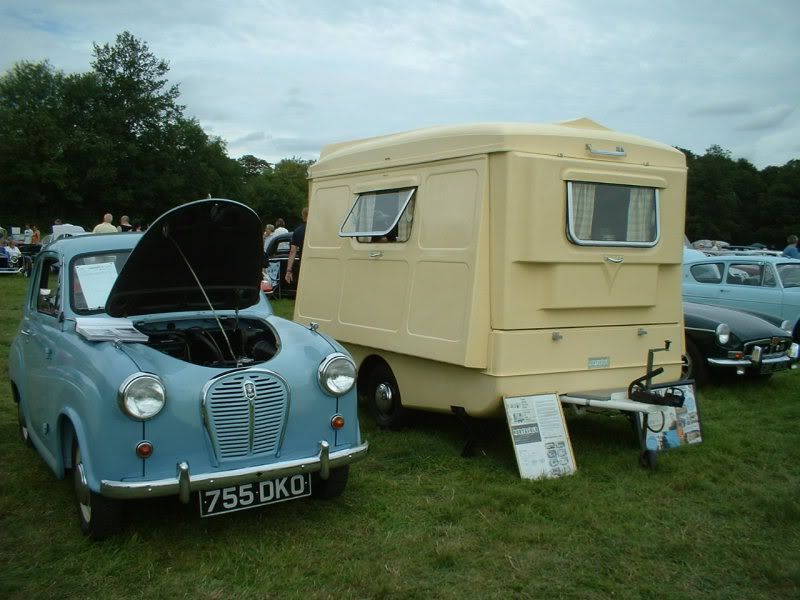 by Keef

Sat, 05 Jun 2010, 6:22 pm
Forum: General Discussion
Topic: Calling Paul Smith...
Replies: 12
Views: 11510
Admin wrote:I've just found some small pictures of the Mini-Motel that was listed on eBay in June 2008.
Looks like that was the one I used to own - see earlier photos in this thread.
by Keef

Sat, 06 Jun 2009, 4:14 pm
Forum: General Discussion
Replies: 2
Views: 3987
Hi Keef. 'Fraid there's no way for sure without a "plate" to identify our 'vans'. Ah well; thanks anyway. I replaced the rear lights with the ones pictured as they seemed far too small at the time. I think I still have the originals somewhere. Edit: I advertised this van for sale in Farina News (al...
by Keef

Wed, 03 Jun 2009, 6:14 am
Forum: Wheels, Tyres & Hubcaps
Topic: 13" wheels?
Replies: 11
Views: 12109
vauxhallbitz wrote:Just spotted the thread re 13" wheels, is there enough clearance for that size of wheel and if so what are they off?
You could compensate by fitting low profile tyres.
13" were fitted to many cars e.g. the A40 (Farina).
by Keef

Sun, 31 May 2009, 4:17 pm
Forum: General Discussion
Replies: 2
Views: 3987
Apparently you are the only person that would know for sure.
TIA
by Keef

Sat, 30 May 2009, 10:35 am
Forum: Owners Gallery
Topic: Just bought this
Replies: 16
Views: 14438
vauxhallbitz wrote:Are the 12" wheels Mini wheels? If so, are they from an early Mini or a Morris Minor?
Morris Minor use 14" not 12" wheels.
Morris 1100 (& 1300) have 12" though.